The arepa means resistance for the indigenous peoples against the arrival of bread with the Spanish to America, and we have plenty of arepas in Colombia, some of them with African influence so latent in our gastronomy. There are around 75 types of arepas and they differ in the kneading, type of corn and cooking method.
Here our favorites: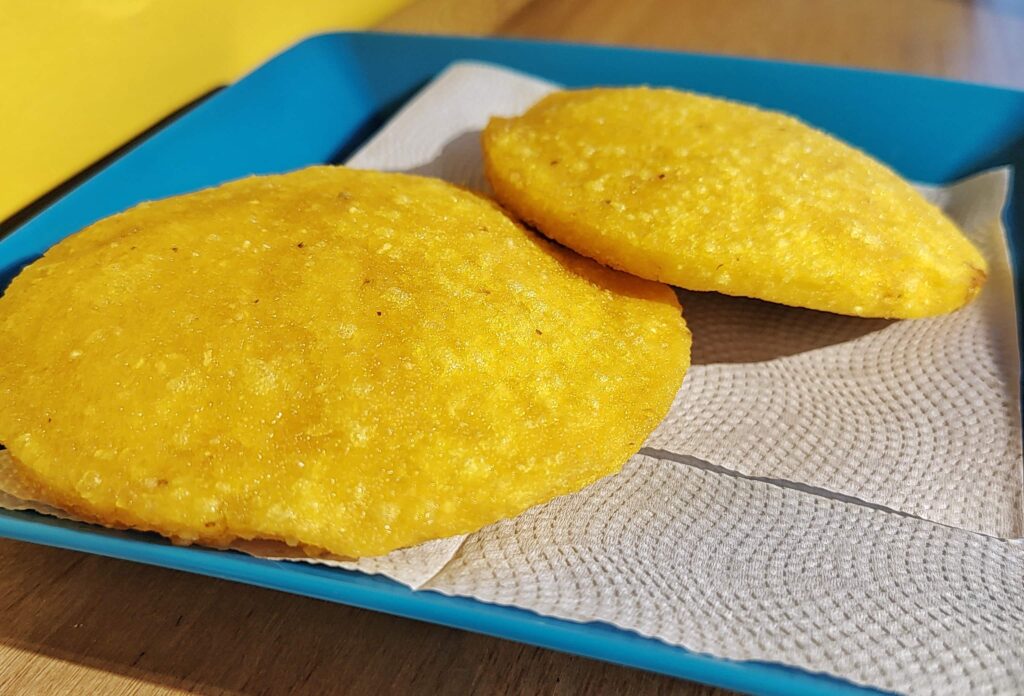 They are typical on the Pacific and Caribbean coast. They are made with corn, salt, sugar and eggs and they turn out to be the perfect mixture to feel all the flavors of that African heritage combined with the indigenous tradition. It is a fried arepa, stuffed with a whole egg and can be declared a National Heritage since it is on «the list for safeguarding and protection«. You can get them in various parts of the country, but eating them on the coast is worth it! This is part of our Street Food Tour in Cartagena.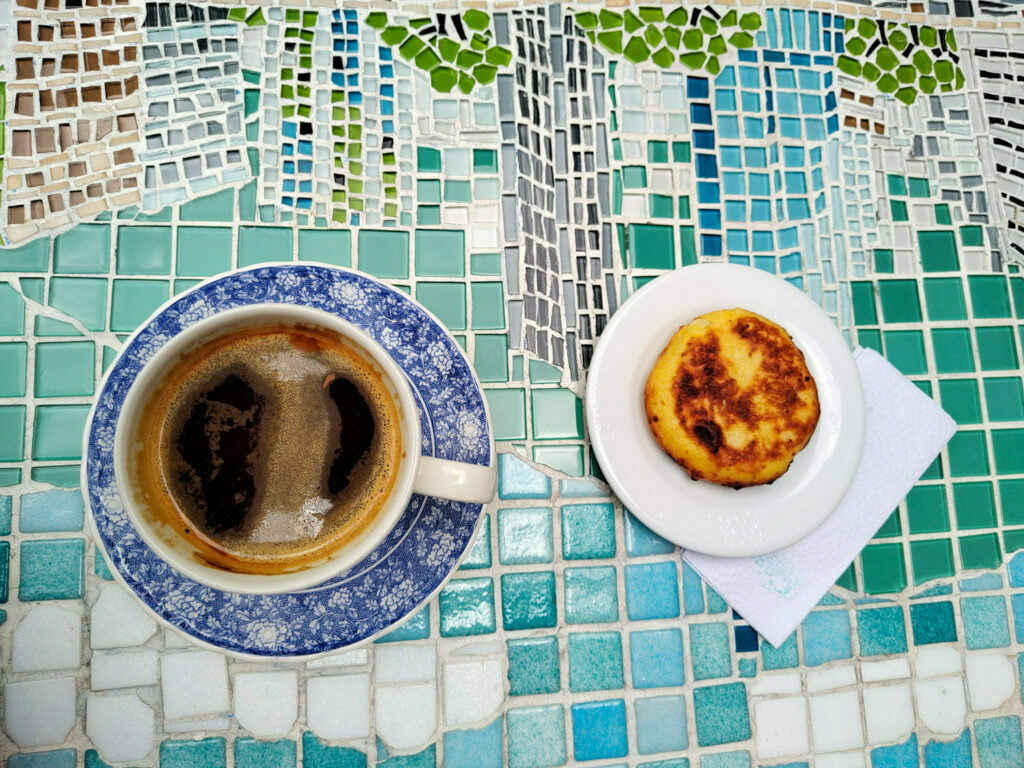 Once you try it, it will be part of your faves. The original ones are made with sweet yellow corn with curd and are cooked in stone stoves with firewood, which gives them a very special flavor and makes them delicious. In Bogotá it is possible to get them in our food tour, but if you have the opportunity to go to Ventaquemada, the place where they were born, it is worth it. You will find paradores all over the road, all of them will have a different recipe but always delicious and you can take them home. The perfect combination between sweet corn and salty cheese.
#3 Arepa de Chócolo or Choclo
It is a rich combination of sweet arepa with curd. Corn or chócolo is a food that is believed to have been cultivated approximately 10,000 years B.C. Arepas de choclo or chócolo are generally prepared with ripe corn grain, which gives it the sweet flavor that characterizes it, and peasant cheese or curd. In Colombia it can be eaten for breakfast or as "onces" which means tea time, and in some places they are even sold stuffed with meat or chicken and served as lunch. If you wanna try it do not miss our food tour in Medellín!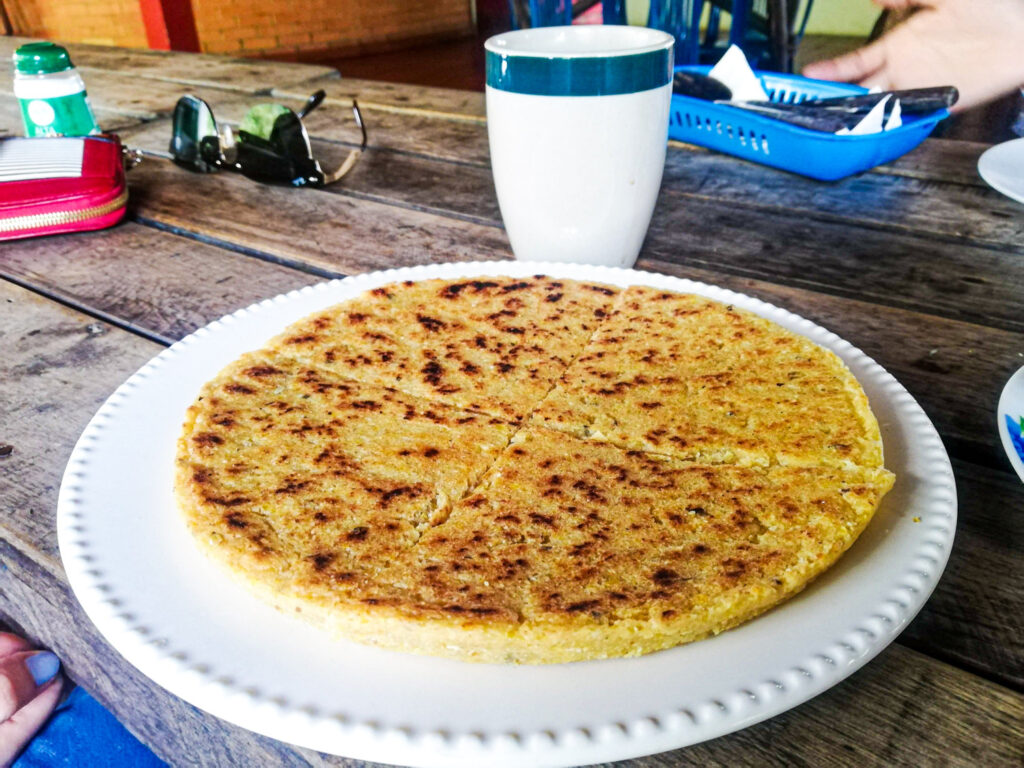 It is known by the Guane, an indigenous community from Santander, as «Tijitafum» and in the rest of the country as peeled corn arepa or arepa de maíz pelao. This arepa was responsible for building the roads of Santander, along with dried meat, since it was used as a payment method. The grandmothers cooked the corn a day before in water mixed with the ashes of the firewood so that the grain loosens its husk; then they washed and cleaned it. The next day, they ground the corn mixed with pork rinds; then they kneaded until it took consistency. Later, they took balls of dough and pressed them between banana leaves, to give them shape and put them in the clay pot until they were crispy and yellow.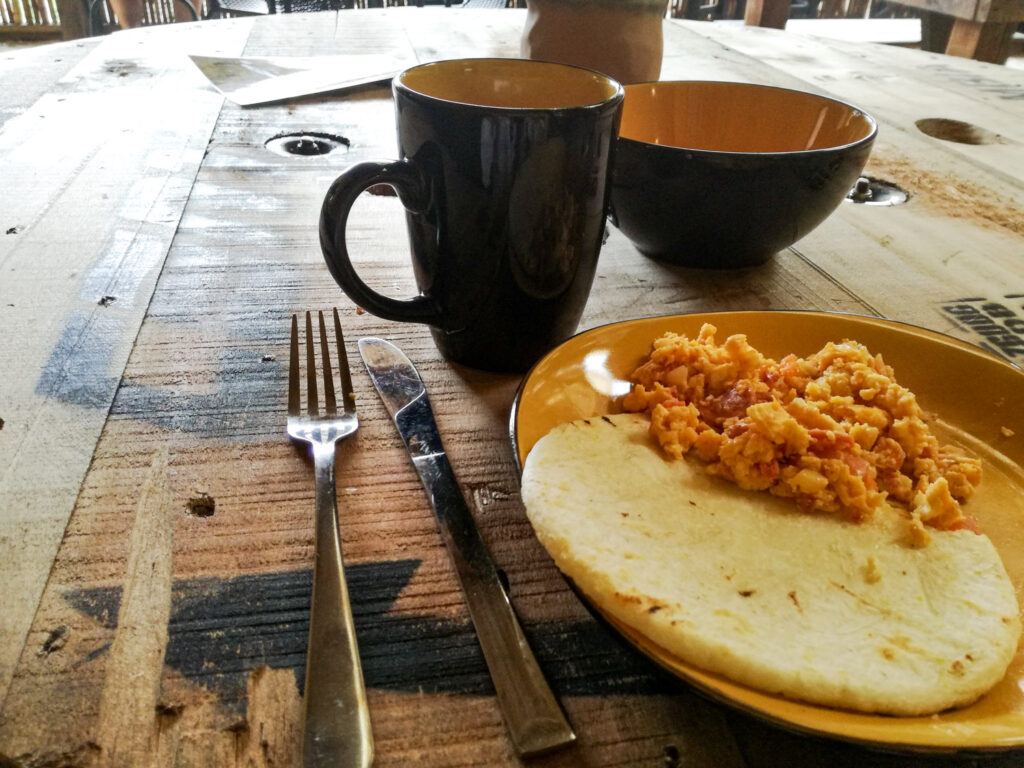 They are the simplest arepas. The paisas and many Colombians themselves usually eat it for breakfast or dinner. They like to serve it with butter or cheese on top, and sometimes add other foods like avocado and tomato. It is made with white corn flour, butter and salt.
Bonus: They are too good to just have a top 5
#1 Bonus: Arepa de Pandebono or de Yuca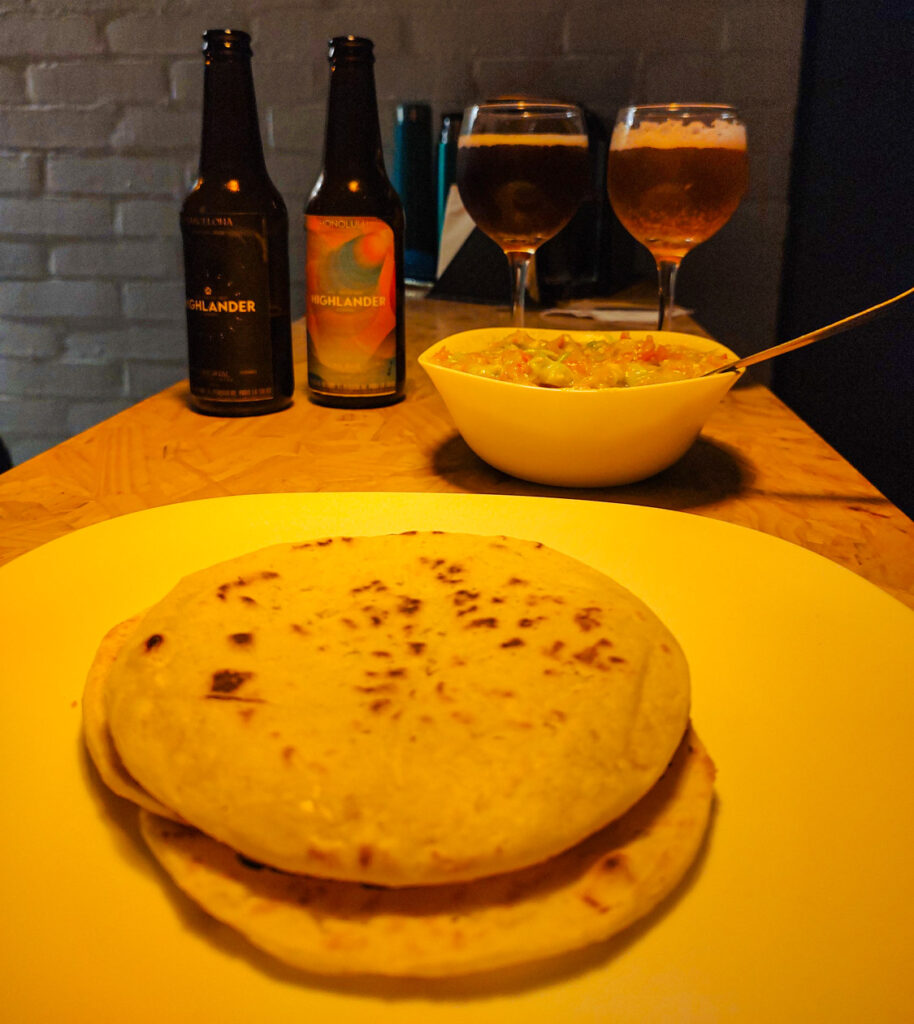 It is the best of both worlds. It has the shape and texture of an arepa but tastes like pandebono, which is a dough from Valle del Cauca.
Bonus #2: Masitas from the pacific coast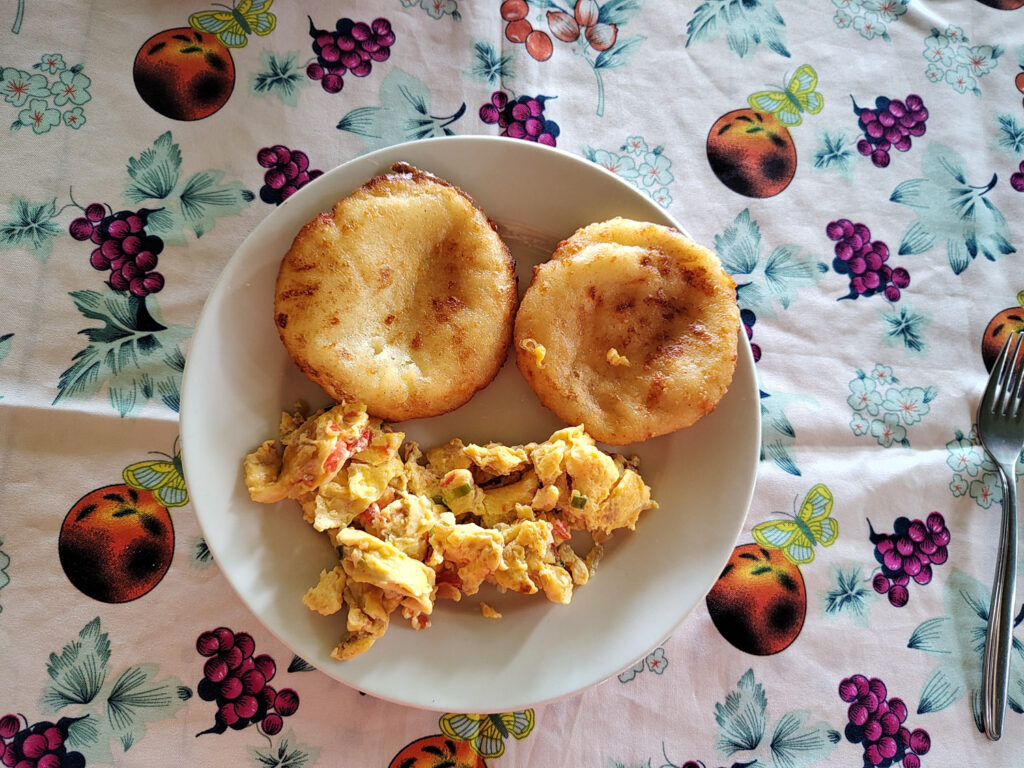 They are made with corn flour and fried in oil to accompany breakfast or mid-afternoon. They are one step away from being egg arepas but they do not have the main ingredient, although they are very good.